---
by Charlotte Fortunato
Size:
15 x 15 x 3 inches
Edition Size:
1
Materials:
Scrap fabric and thread on canvas
12oz Heavy Canvas
Bottom Gusset
Reinforced at stress points
21 inch Web Handles
_____________________________________
About the Tote Bag:
A couple years ago I was going through a really hard time and my mom wrote me a letter that ended with two simple words "I'm here." These words really stuck with me and reminded me that I wasn't alone in trying times.This bag serves as a reminder that someone or something is always there for you. Inside this bag keep books that inspire you, snacks that make your tummy happy, and hobbies that make you, well, YOU!
______________________________________
---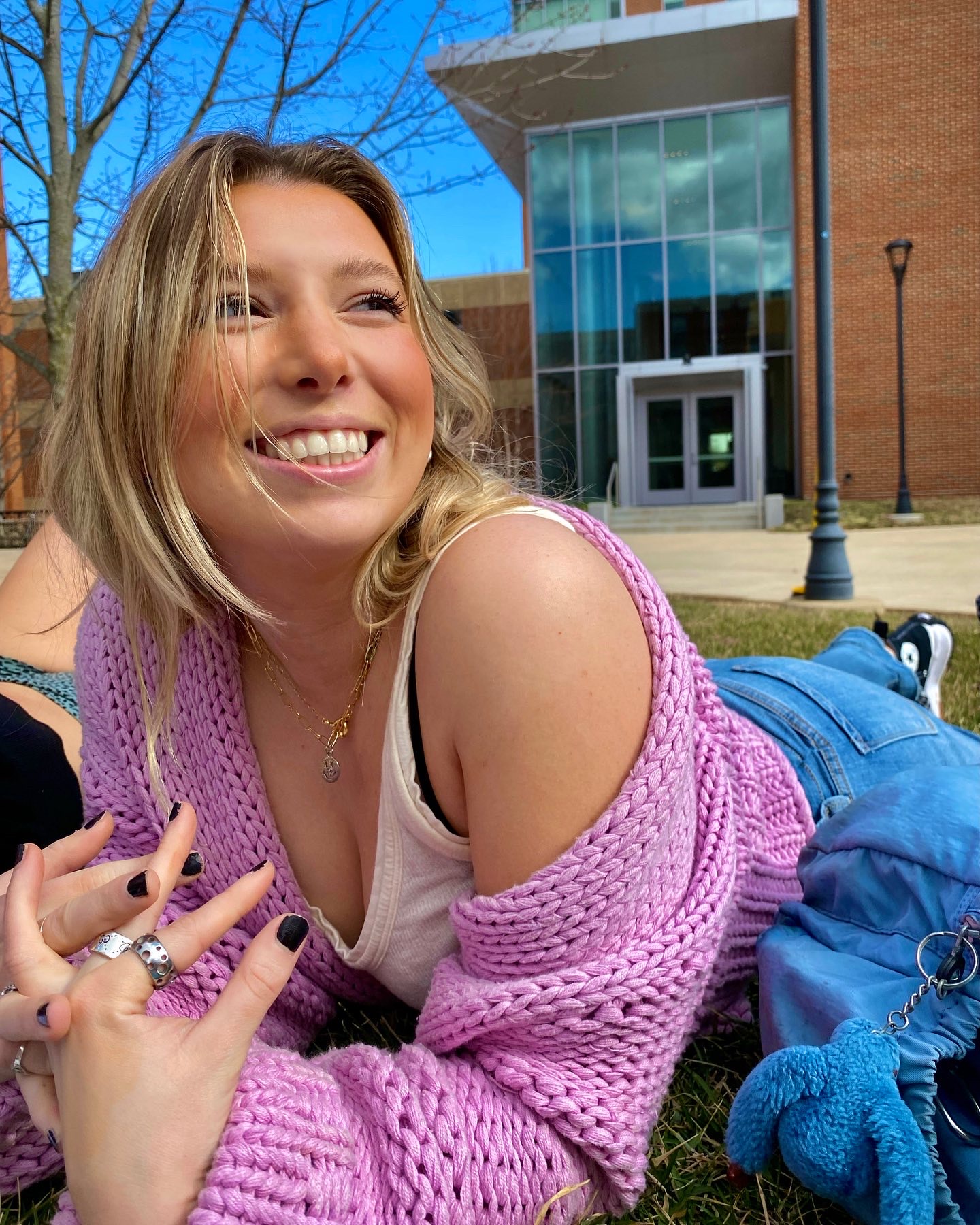 ︎@artbycharlottefortunato
About the Artist:
Year:
Freshman
Major:
Graphic Design
Hometown:
Northern Virginia
Plans for the Future:
I would like to freelance and own my own graphic design company.
A Little bit more about Charlotte:
I am a first year graphic design major at JMU. I've been doing art my whole life but picked up an iPad and started drawing digitally about 3 years ago and never stopped!