Christopher Kardambikis
Size: 11x17 inches
Edition Size: 80
Medium: Risograph
Paper Type: 100 lb smooth card stock
$25
The artist's percentage of all sales will be donated directly to Black Lives Matter D.C.
_____________________________________
About the Poster:
Who are the Wide Awakes? If you want social justice and a deepening of democracy, then you are. The Wide Awakes are a non-hierarchical group that takes their name from the abolitionist movement that fought to get Abraham Lincoln the presidency. Re-imagined for the present moment and needs, the Wide Awakes began an activism centered around ideas of turning Civic Joy into Civic Duty. The open eye of the Wide Awakes is not only "awake" but watching.
______________________________________
About the Artist:
Christopher Kardambikis explores space, process, and narrative through books, prints, and drawings. A bibliophile and zinester, Christopher founded Paper Cuts, a podcast and publishing platform that documents the contemporary world of zines and artist publications, as an excuse to talk to people about the books they make. He received his BFA from Carnegie Mellon University and MFA from the University of California, San Diego. In the fall of 2016, Christopher joined the faculty at George Mason University as an Assistant Professor.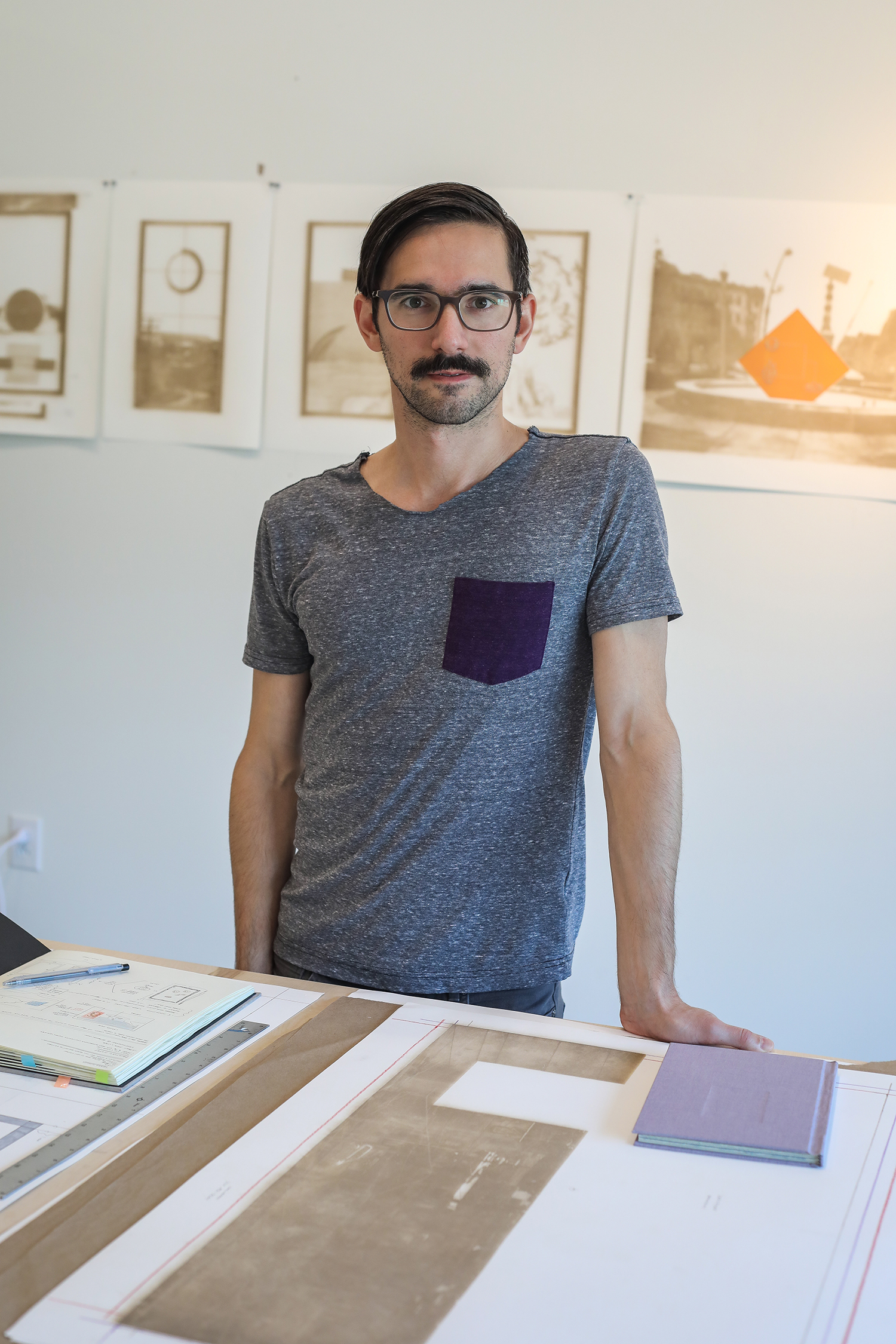 ︎@c.kardambikis