back to the tote bags...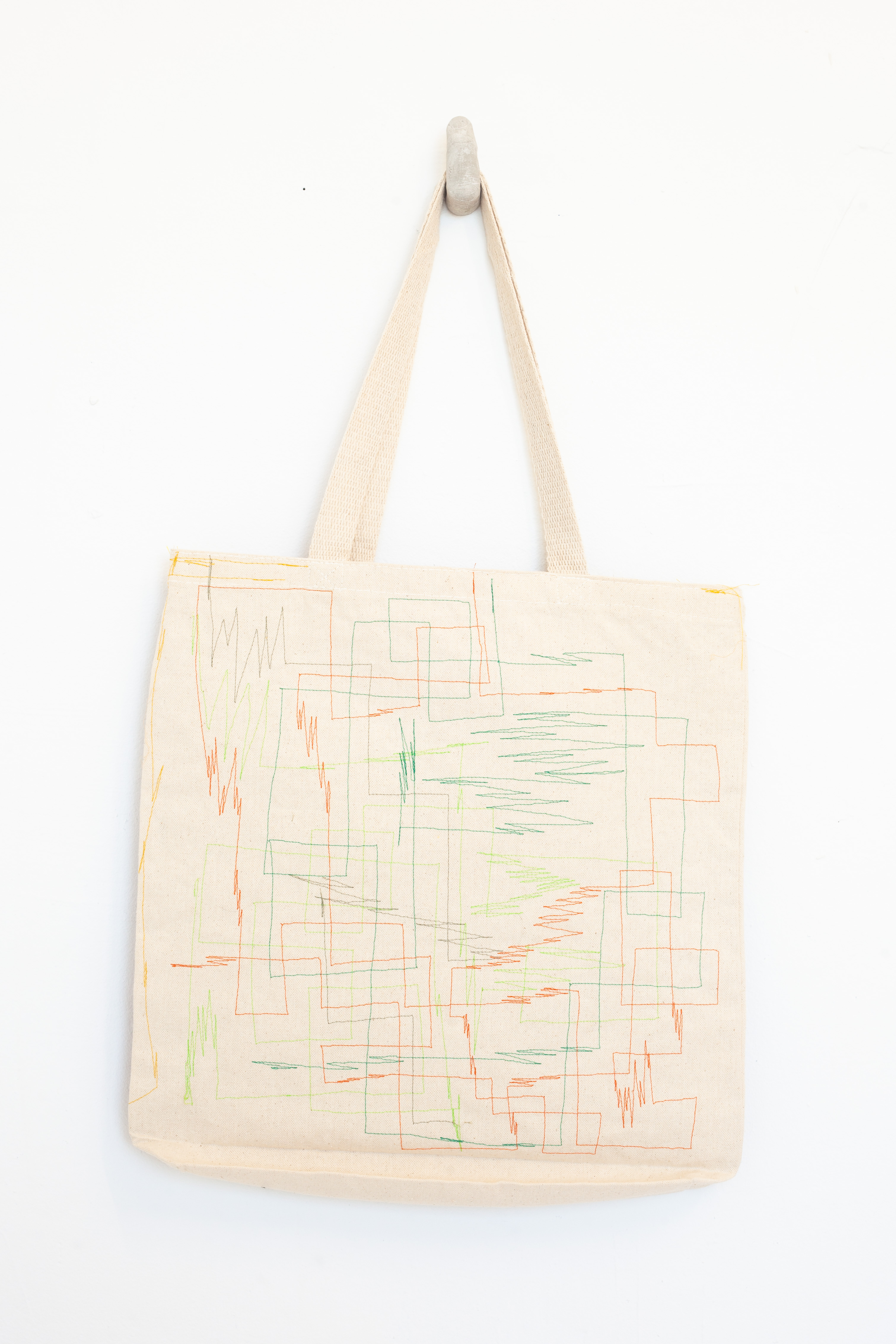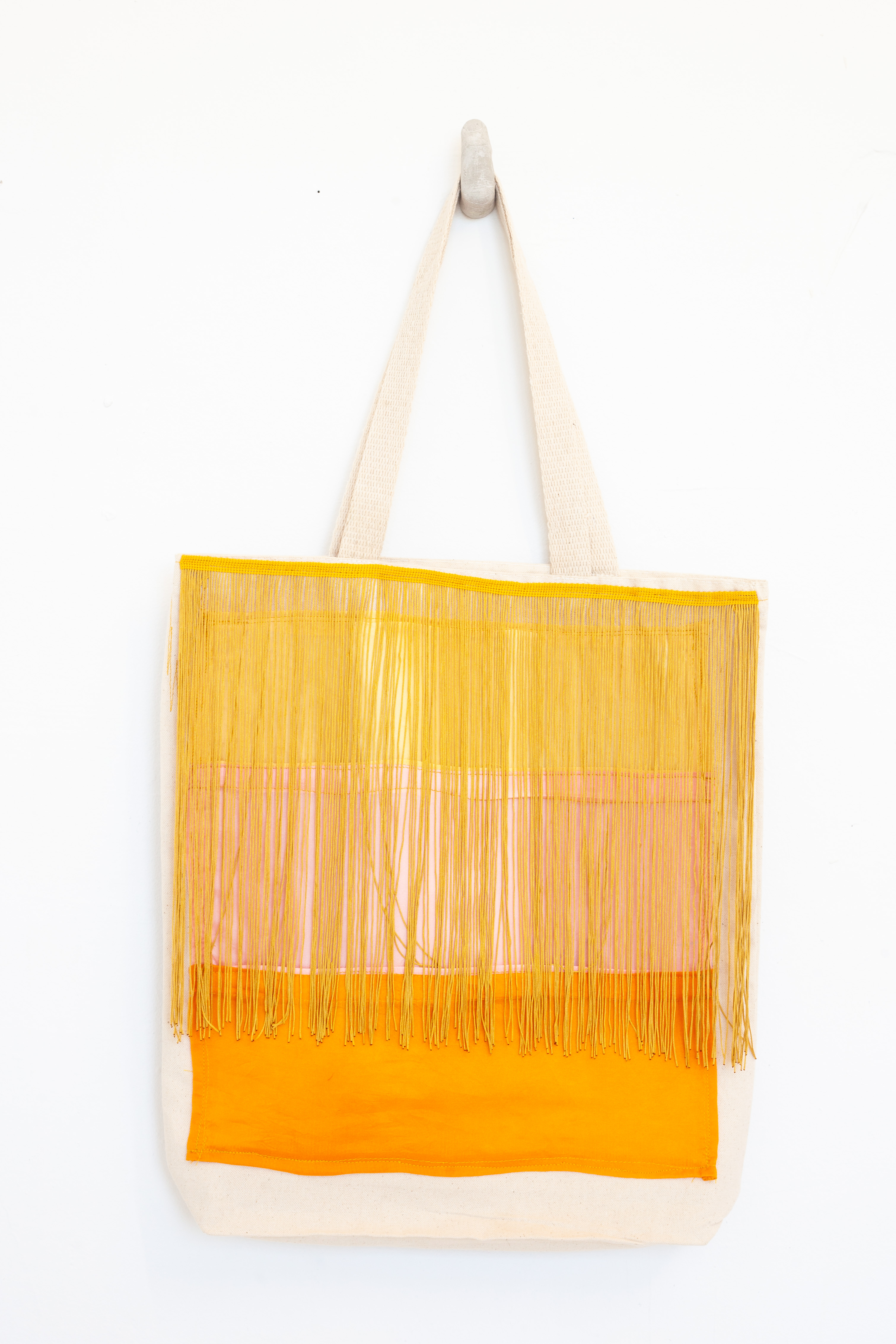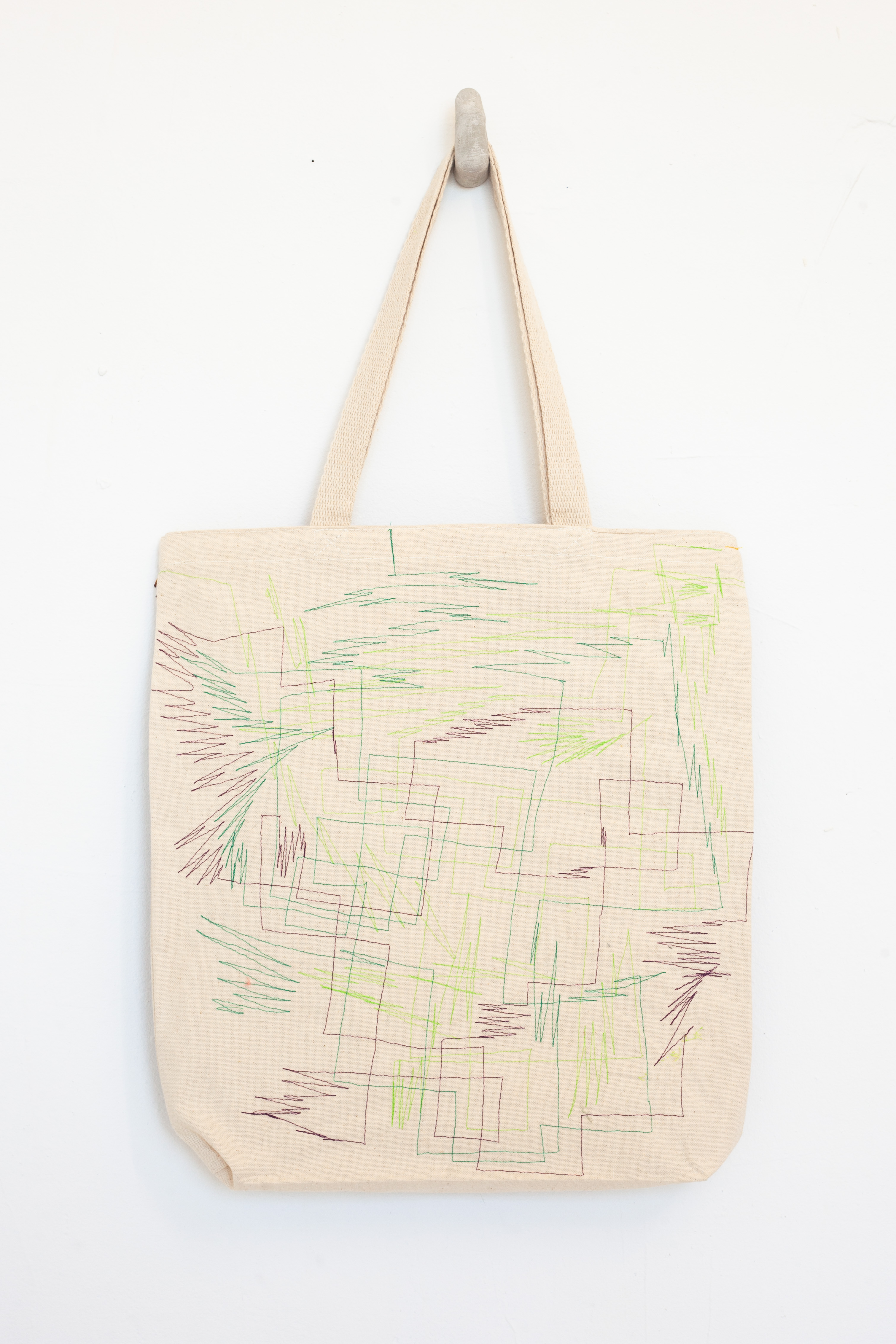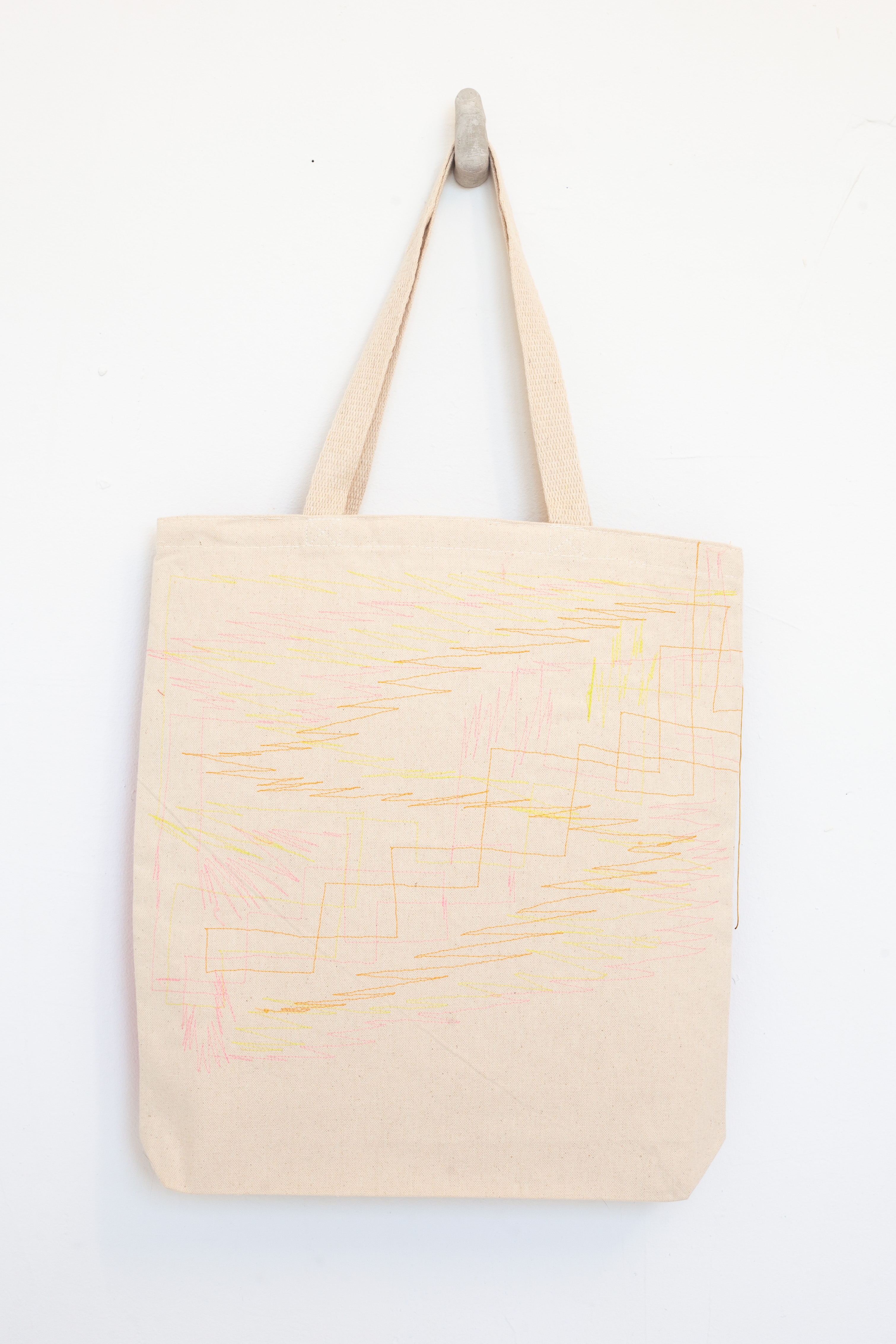 _______________________________________________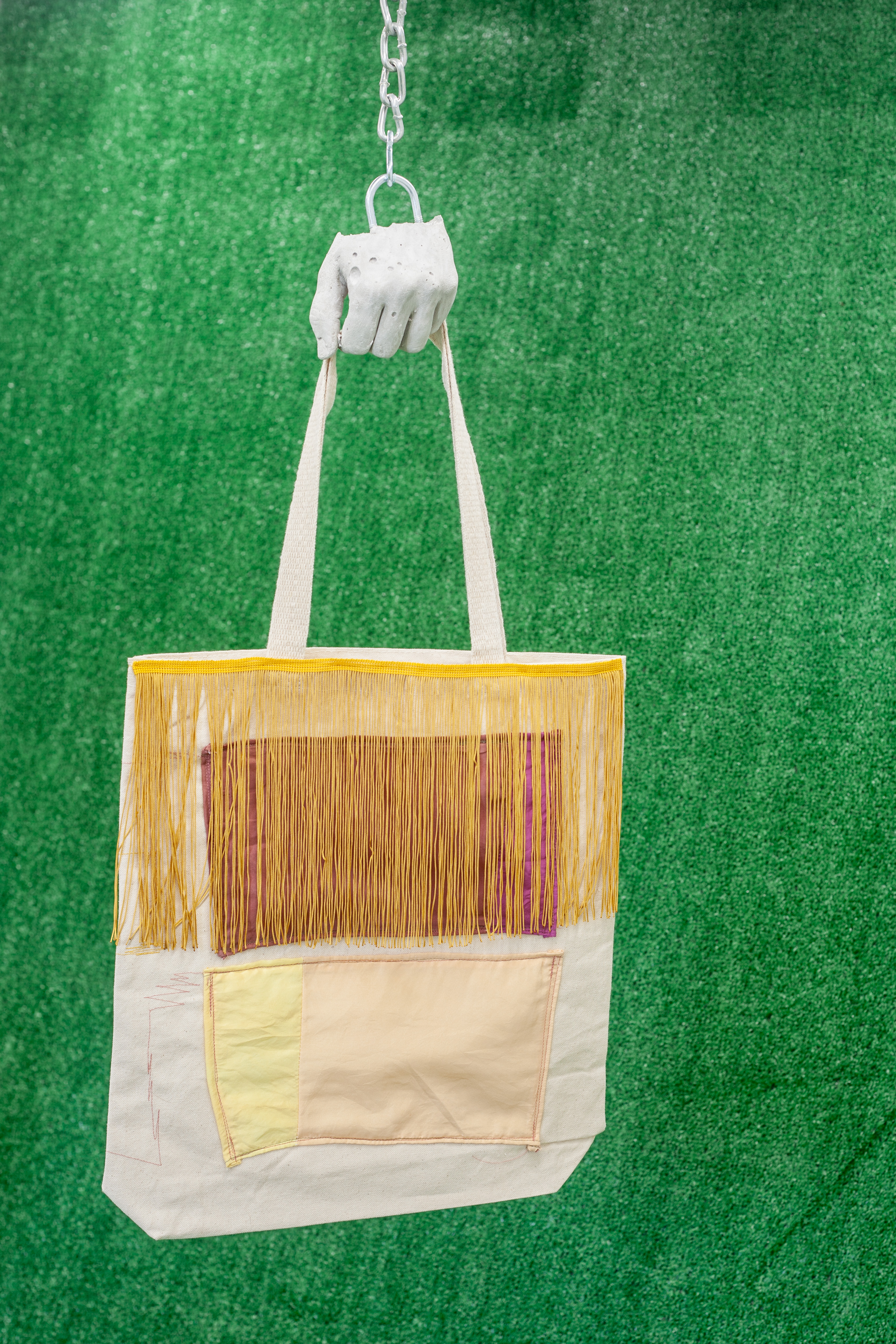 Claire Alrich
Size:
15 x 15 x 3 inches
Edition Size:
10
Medium:
Hand dyed silk, thread, synthetic fringe on canvas
12oz Heavy Canvas
Bottom Gusset
Reinforced at stress points
21 inch Web Handles
_____________________________________
About the Tote Bag:
These totebags are a party in the front and a whole other kind of party in the back.

I live for color, texture, and a touch of chaos, and these totebags have it all. Color is evident in the front pieces, which are made of hand-dyed silks. Dyeing silk is an endless exploration in the possibilities of color, and the combinations seen on these totebags create abstract, landscape-like images. The back stitching combines color and chaos in free form embroidery that alludes to subway maps and cardiac waves. Several years ago, this improvisatory approach to embroidery was born of a mistake - a backstitch gone wrong - but has become a signature decorative touch in much of my textile work. And the fringe - leftover from a covid-cancelled dance project - adds texture, fun, and theatricality to the stoic practicality of a standard tote.
______________________________________
About the Artist:
Claire is a DC artist, working in the mediums of dance, performance, costume-design, textile, and paint. In addition to making her own work Claire is: one-third of the performance collective Area Woman, a teaching artist with ArtStream inclusive theater, Site Coordinator for The Field/DC, and a studio resident at Hole in the Sky (HITS). Claire is a 2017 and 2019 recipient of an Artist Fellowship through the DC Council of the Arts and Humanities.
︎@calllrich