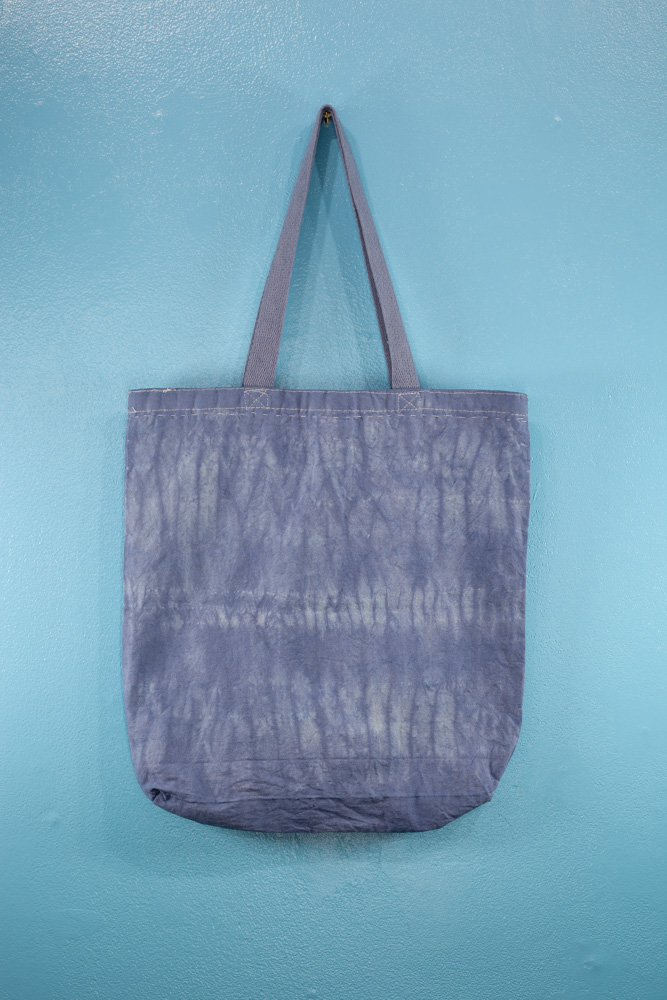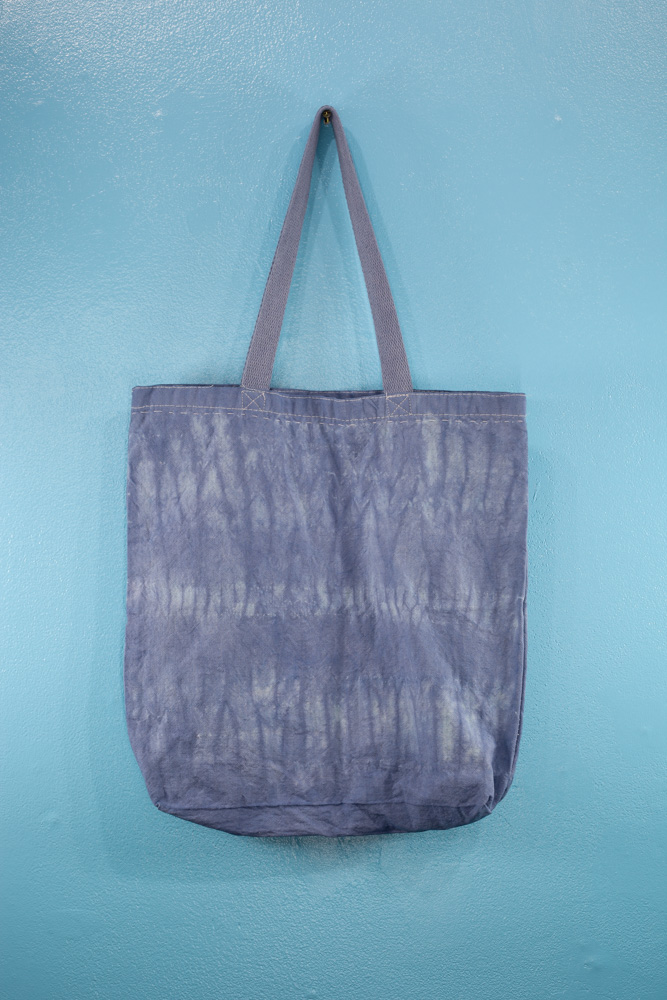 ---
by Devon Woodson
Size:
15 x 15 x 3 inches
Edition Size:
1
Materials:
Dye, Cotton Fabric on canvas
12oz Heavy Canvas
Bottom Gusset
Reinforced at stress points
21 inch Web Handles
_____________________________________
About the Tote Bag:
A tote bag is known for its floppy yet durable nature. So I wanted to change a collapsible mode of transportation to something that has its own structure. By lining this tote with wire, it gives it that structure and the potential to be modeled into any number of shapes. In fact this tote may take on the shapes of everything it contains. This structure can cradle every object, to the point that there are no secrets with this tote, everything is visible as a subtle outline. It is a trickster always changing and has the potential to expose all that is within but does not have to.

A fabric liner on the inside of the bag allows it to be used for anything and everything. With two dye processes layering blues, it shows a natural color that represents freedom and openness. It is a bag that is easy to carry and throw around. It can be taken to the grocery store or on a date night, whatever the adventure is it can be a key companion.
______________________________________
---