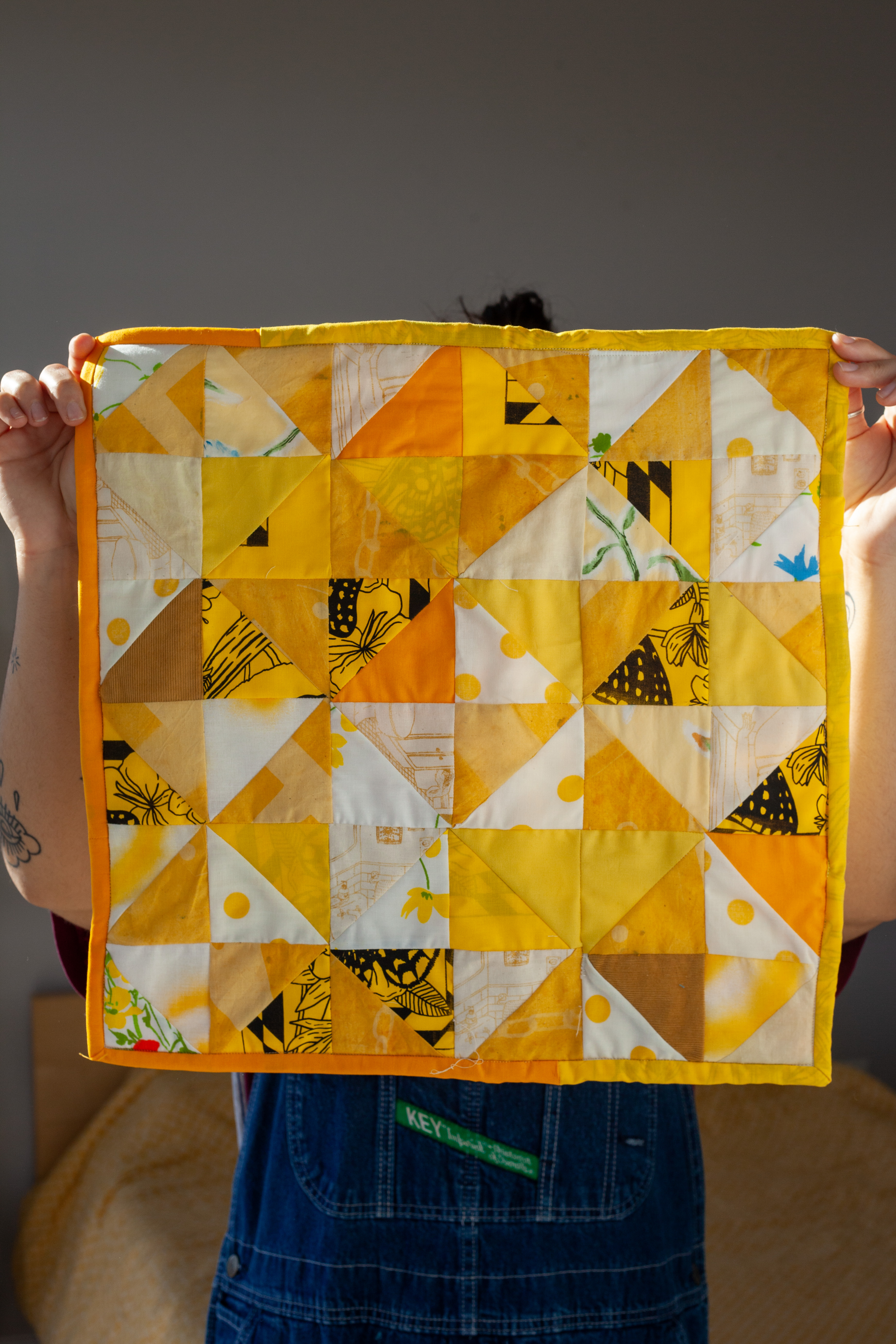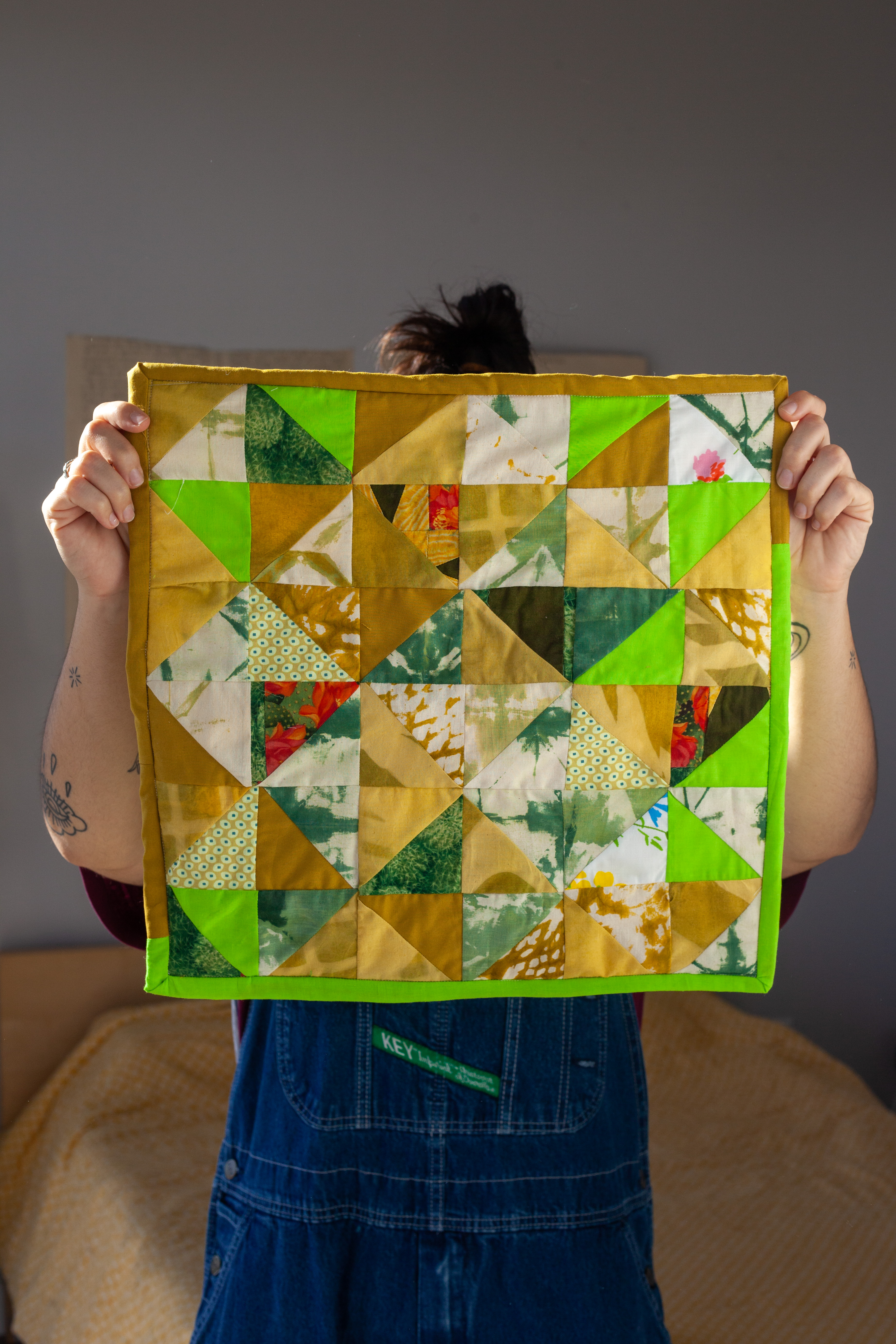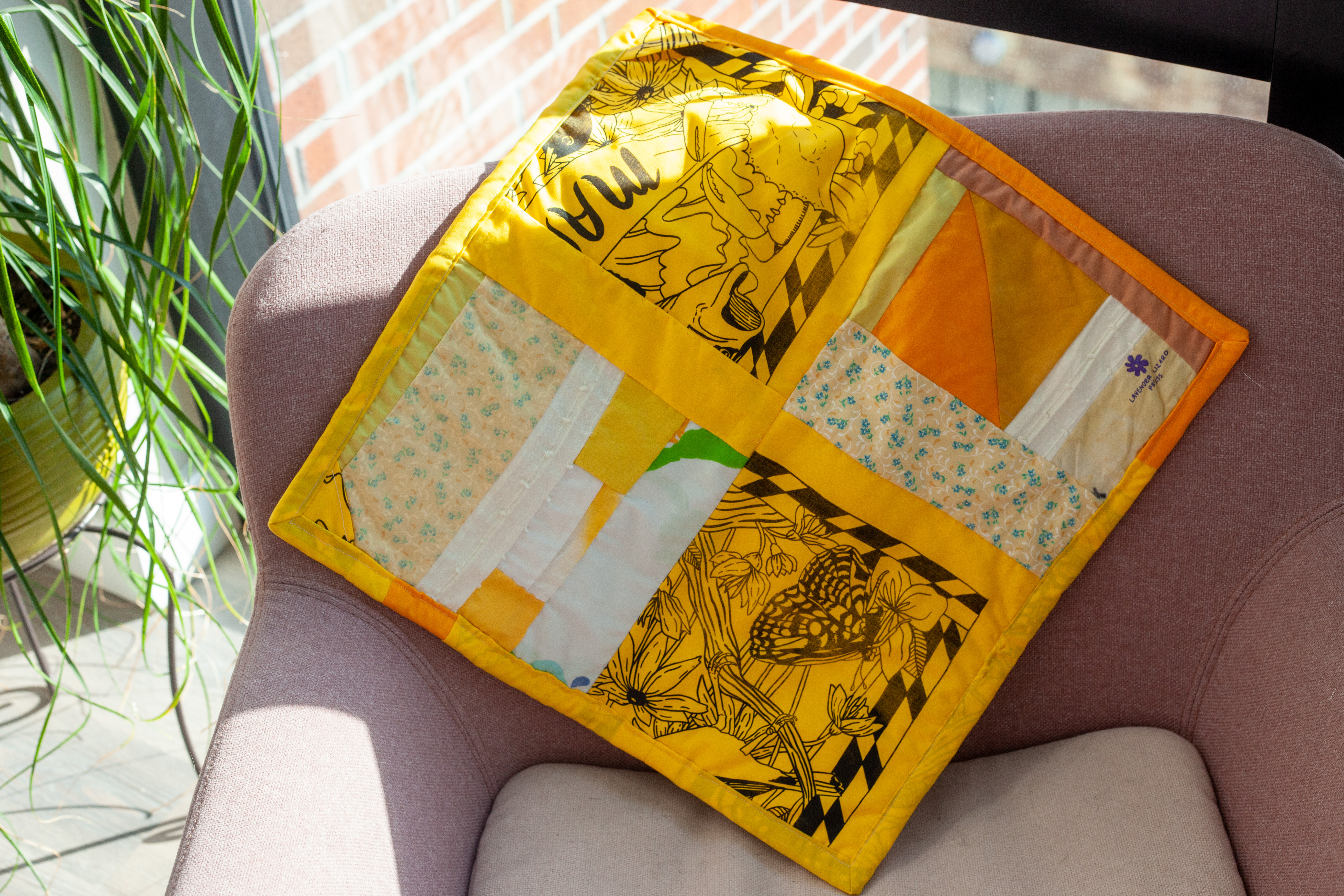 ---
Eliza Clifford

Size: 18 x 18 inches
Medium: Fabric, thread, cyanotype, solarfast dye, screenprint, natural dye, vintage fabrics
Edition size: 12





---


About the product:
I explore ideas of womanhood, mental health, gender, freedom, and how identities are constructed (and destructed). In doing this, I employ social commentary and stereotypes to create contemporary narratives that capture and create tensions between everyday lived experiences and the otherworldly sublime. I consider how seemingly abnormal attributes and experiences of personhood make us ponder who we are and how we function within society. My work expresses a desire for feminist ideals to be realized through the liberation of identity. To further these ideas, I incorporate different materials and practices into the work, including serigraphy, intaglio, cyanotype, book arts, comics, quilting/sewing, natural dyeing, and recycled fabrics. Most of my work combines two or more of these processes to create layers of color, texture, and pattern, thus creating a multidisciplinary piece and multisensory experience. My new body of work explores in depth how I can further the sensory experience by constructing interactive pieces and installations where people can fully immerse themselves with the art object(s) and how that adds to the overall experience of the piece.

---
︎@lavender_lizard_press
About the Artist:
Eliza Clifford is a designer, arts educator, printmaker, and multidisciplinary artist based in Washington, D.C. Her work focuses on ideas surrounding womanhood, mental health, ephemeral identities, and evolving social/political environments. She utilizes a variety of mediums, including intaglio, serigraphy, book arts, comics, and textiles. She currently works as a Designer and Bookbinder at Distinctive Bookbinding and Leather works and as an instructor and studio artist at the Pyramid Atlantic Art Center. She also owns and operates a small online store, Lavender Lizard Press, that makes handmade prints on paper, textiles, and other hand sewn goods.