---
by Emily Carter
Size:
15 x 15 x 3 inches
Edition Size:
1
Materials:
Avery light transfer papers on canvas
12oz Heavy Canvas
Bottom Gusset
Reinforced at stress points
21 inch Web Handles
_____________________________________
About the Tote Bag:
Like most artists I like to relate my art to my personal life. Besides my biology major and pre-vet minor, I am concentrating in photography as a studio art major and I try to capture my life with a camera when I can. I'm making this tote bag as an extension of the book I am working on this semester called Tired Hours. It focuses on morning and nightly routines done in my life when I'm at home on my farm. Calf checks at 7am after feeding (color photo) and calf checks at 1am during calving season (black and white photo). The idea of making day time photos in color and night time photos black and white comes from the concept of not being able to see color at night. These images were also both taken on a 35mm Leica R3 film camera. When I photograph things like this I'm trying to have fun and share some of my life with the people that end up seeing the product at the end. This tote can carry anything from art supplies to books to clothes and so on. With some of my life and daily routines printed on each side maybe it can help people share their own unique lifestyles and connect with other people.
______________________________________
---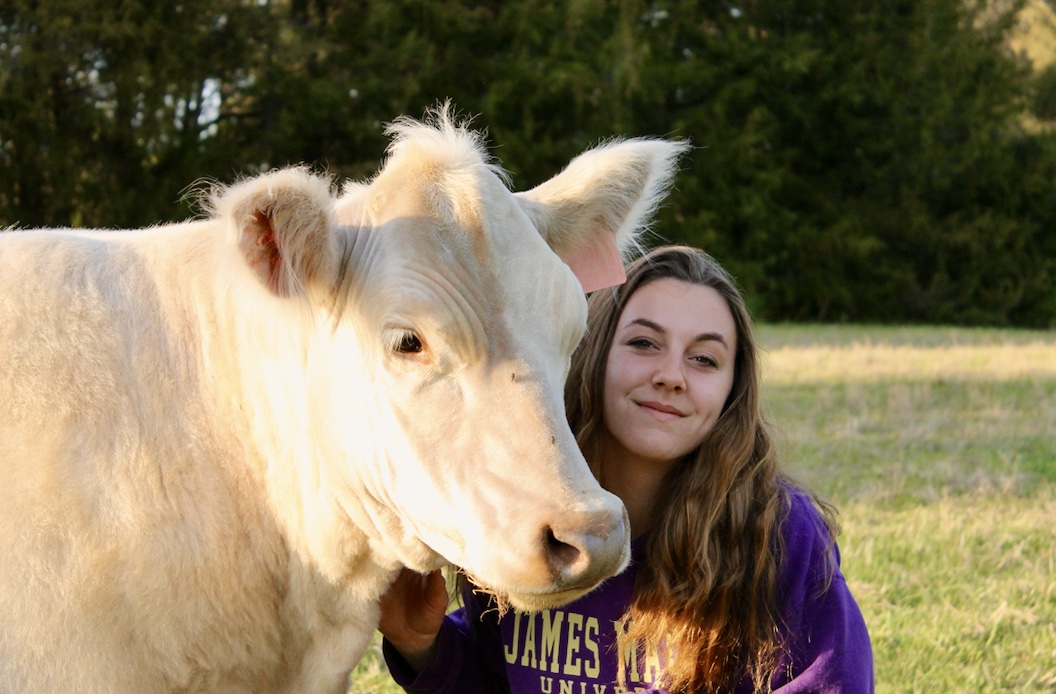 About the Artist:
Year: Junior
Major: Studio Art BS
Hometown: Charlottesville, VA