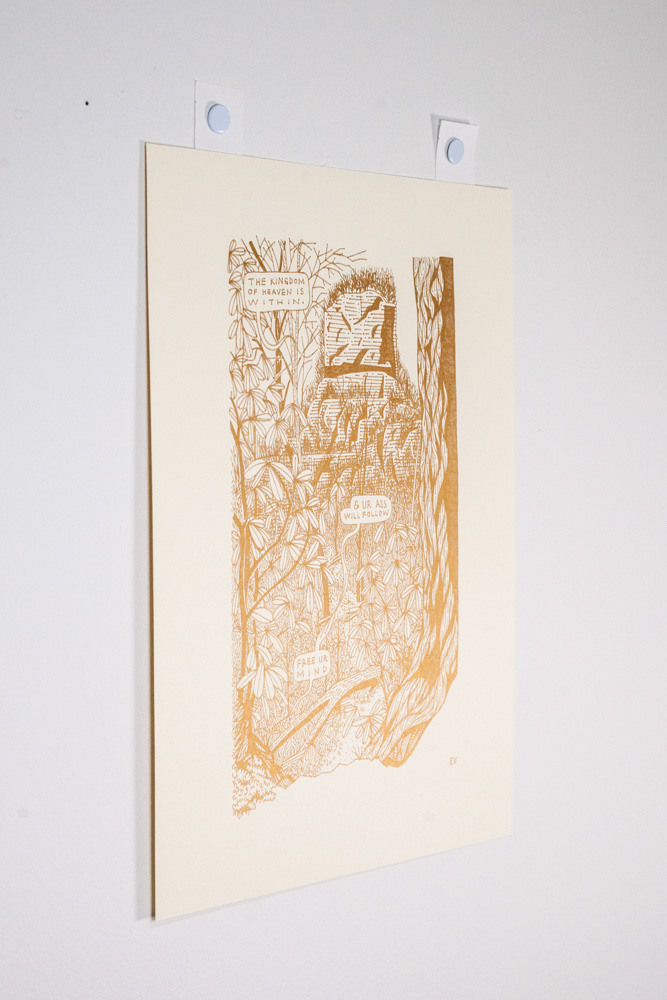 Evan Verrilli
Size: 8.5x11 inches
Edition Size: 50
Medium: Risograph
Paper Type: 80# Cover, natural toned
$30
_____________________________________
About the Poster:
"Freedom is Free From the Need to Be Free." A picture of Courthouse Rock with Funkadelic lyrics. Drawn from a field sketch while I visited the Red River Gorge Geographically Area on New Years 2021.
______________________________________
About the Artist:
Evan Verrilli is looking for balance. During the day, he is a communication designer, with expertise in graphic design, illustration, and environmental design. In the evenings, he digs into histories around people and things and illustrates these stories through drawings and comics. Each piece is a character. One may tell a joke, and another may be deadly serious. They're pieces of a big broken picture, in hopes they come together to make a world.
︎@evan.is.social