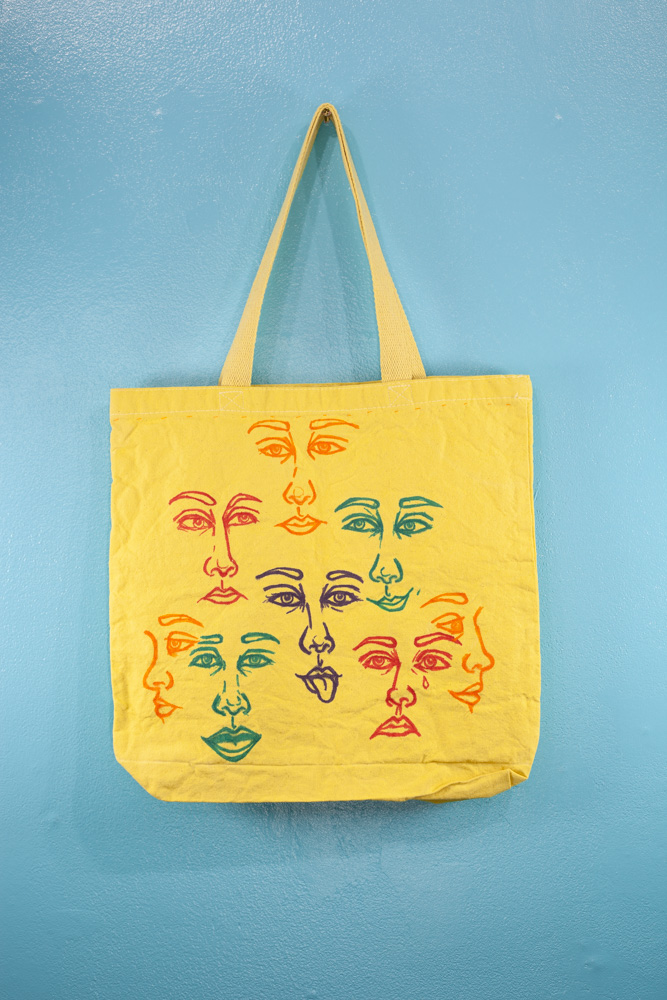 ---
by Gabrielle Miller
Size:
15 x 15 x 3 inches
Edition Size:
1
Materials:
Fiber reactive dye, acrylic paint, embroidery on canvas
12oz Heavy Canvas
Bottom Gusset
Reinforced at stress points
21 inch Web Handles
_____________________________________
About the Tote Bag:
The day has finally come for you to show off your emotional baggage! This colorful tote allows you to embrace all your unique feelings while looking cute. This expressive tote has been transformed through multiple processes to be as alive and dynamic as you! First, a reactive dyeing process is utilized to bring color. Next, acrylic paint and embroidery is applied to create passionate expressions and details of color. Your new bag proudly titles itself 'emotional baggage' to help you embrace all the feelings alive in your own body.

______________________________________
---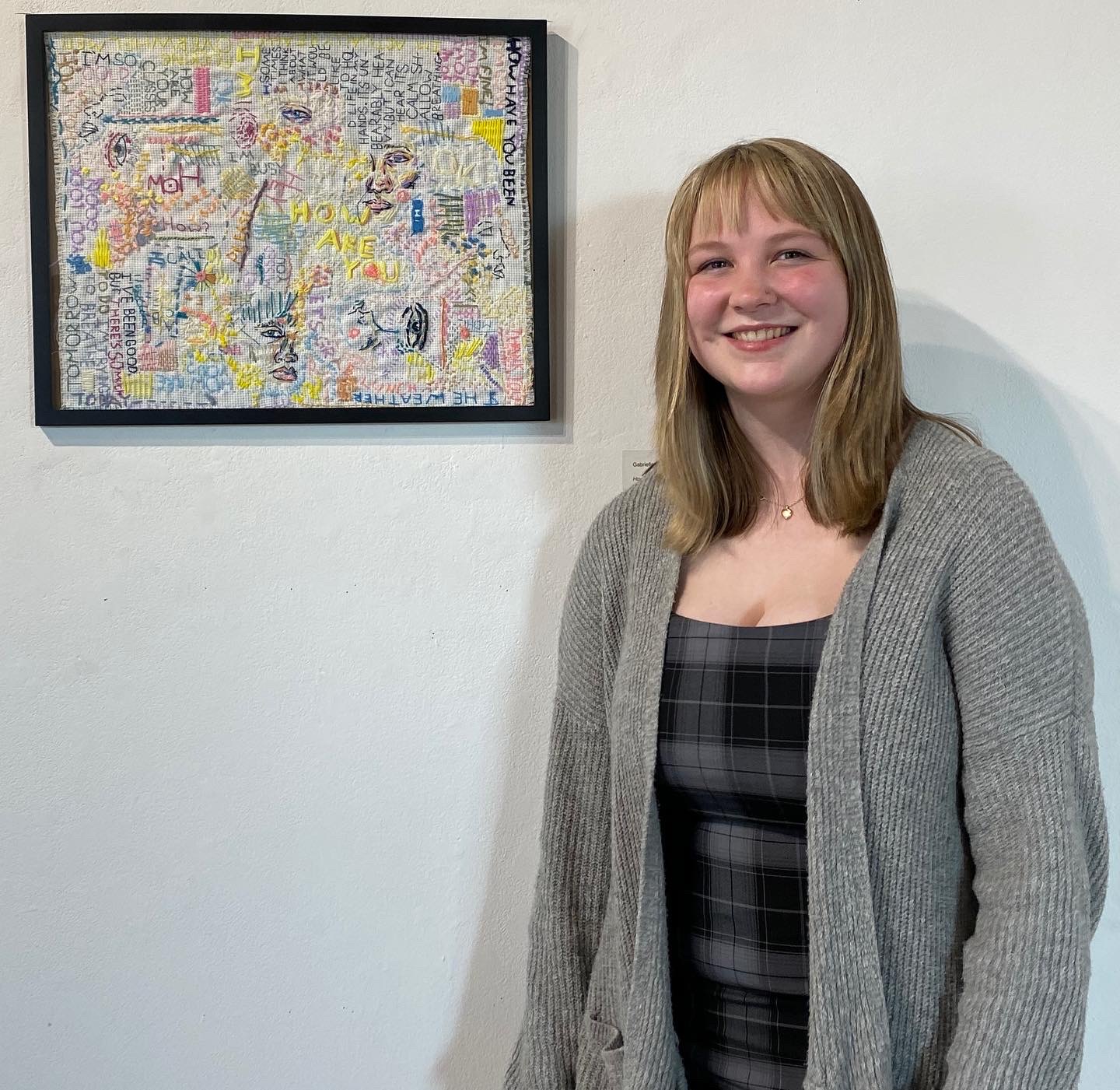 ︎@gabbypainting
About the Artist:
Year:
Sophomore
Major:
Studio Art - Painting and Drawing, pursuing art education licensure, minoring in Art History
Hometown:
Long Valley, New Jersey
Plans for the Future:
After graduating from JMU I hope to get my masters at an art grad school. I want to continue to make art and develop myself as an artist. Hopefully I will also have the opportunity to teach art to others.
A Little bit more about Gabrielle:
My name is Gabrielle Miller and I am a sophomore Studio Art Major at James Madison University. I am concentrating in painting and drawing while also pursuing my Art Education Certification and minoring in Art History. I always attempt to put the core of my being into my work to hopefully impact or inspire a viewer. My pieces reflect an exploration of my mental health, specifically the impact of anxiety on my daily life. I mainly utilize oil paint and fiber materials to create my work. I hope that after graduating from JMU I can continue to pursue art every day.