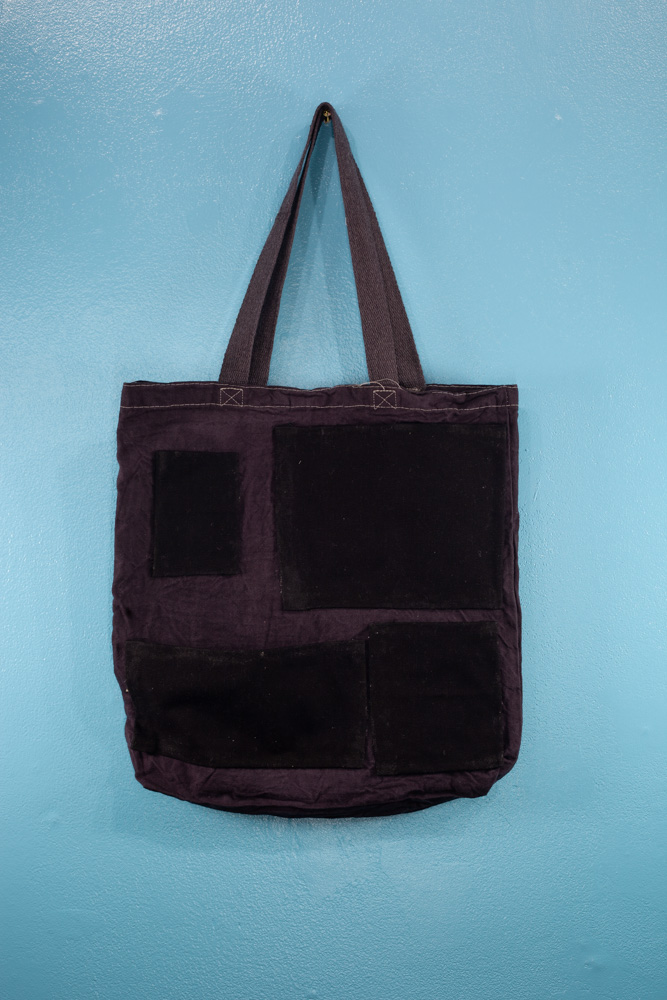 ---
by Lauren Trifari
Size:
15 x 15 x 3 inches
Edition Size:
1
Materials:
Canvas cloth, chain links, fabric dye, and fabric glue on canvas
12oz Heavy Canvas
Bottom Gusset
Reinforced at stress points
21 inch Web Handles
_____________________________________
About the Tote Bag:
The bag you choose to carry everyday can say a lot about a person. I am someone who takes pride in the accessories I choose to pair with an outfit. In the fashion industry not everything is always the most practical and thats what I wanted to try and accomplish here while still giving off that edgy style. The Chain Link tote bag has many exterior pockets for the convenience of accessing your items quickly. The Chain Link tote bag is a versatile piece that can be dressed up or down, which was an important component to me. This tote is a must in everyones closet.
______________________________________
---
︎@laurentrifari
About the Artist:
Year: Junior
Major: Graphic Design
Hometown: New Jersey

Plans for the Future: I would love to be doing something in the fashion and design industry.