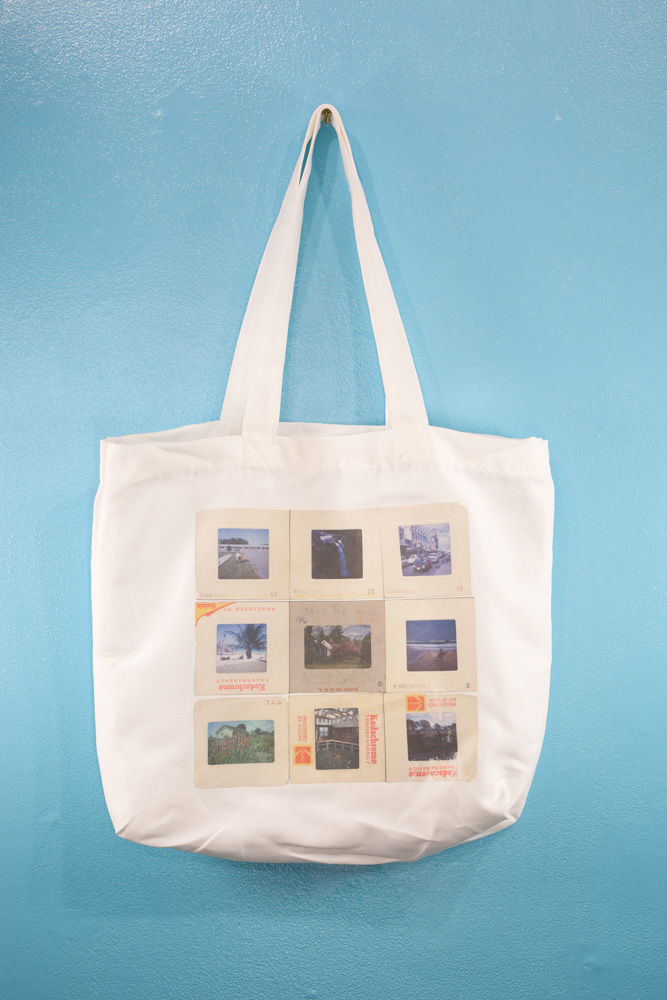 ---
by Lily Bose
Size:
15 x 15 x 3 inches
Edition Size:
1
Materials:
Photo transfer paper on canvas
12oz Heavy Canvas
Bottom Gusset
Reinforced at stress points
21 inch Web Handles
_____________________________________
About the Tote Bag:
I have been carrying around these slides with me for over 7 years, but they had a long journey before they fell into my hands. First, the negatives were taken decades ago. They were then taken to a lab and processed, and returned to the photographer. Then, somehow many years later, they arrived at a flea market in NYC, where each slide was lovingly selected by my long-time friend as a gift for me.

Now, after I have carried them with me, these slides will continue their journey on a tote bag with a new owner.

Whole lives existing in 1in x 1in.
______________________________________
---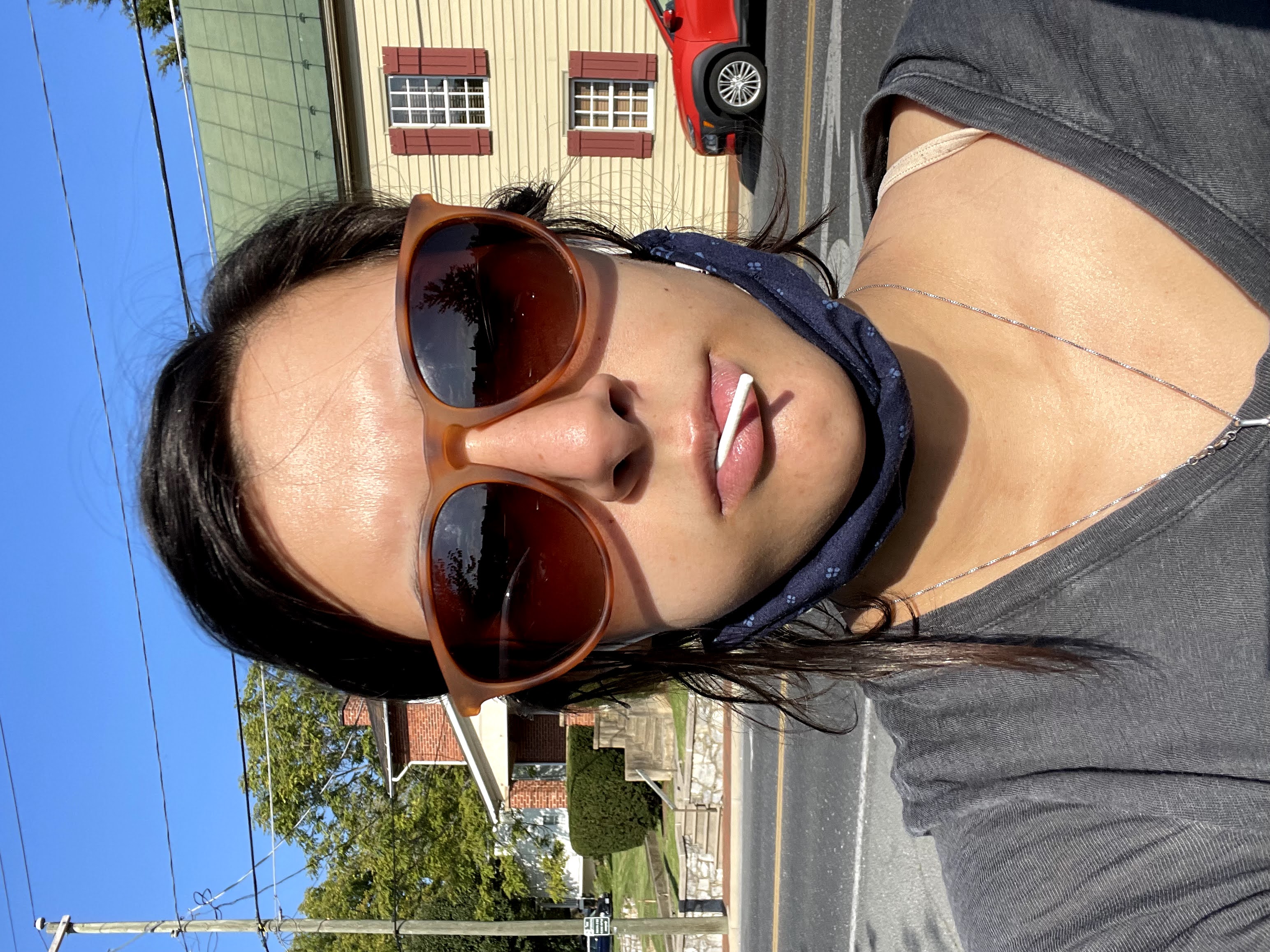 ︎@madeby_lilybose
About the Artist:
Year:
Senior
Major:
Biology- Concentration in Ecology and Environmental Biology
Hometown:
Richmond, VA
Plans for the Future:
I will be working in the conservation field post-graduation.
A Little bit more about Lily:
My work is rooted in my passion for black & white film photography. I have always enjoyed the process and agency that comes with film photography and I feel it has taught me how to be an intentional photographer and artist. I have also recently discovered an interest in altering vintage negatives and slides, giving new life to images from the past.