back to the tote bags...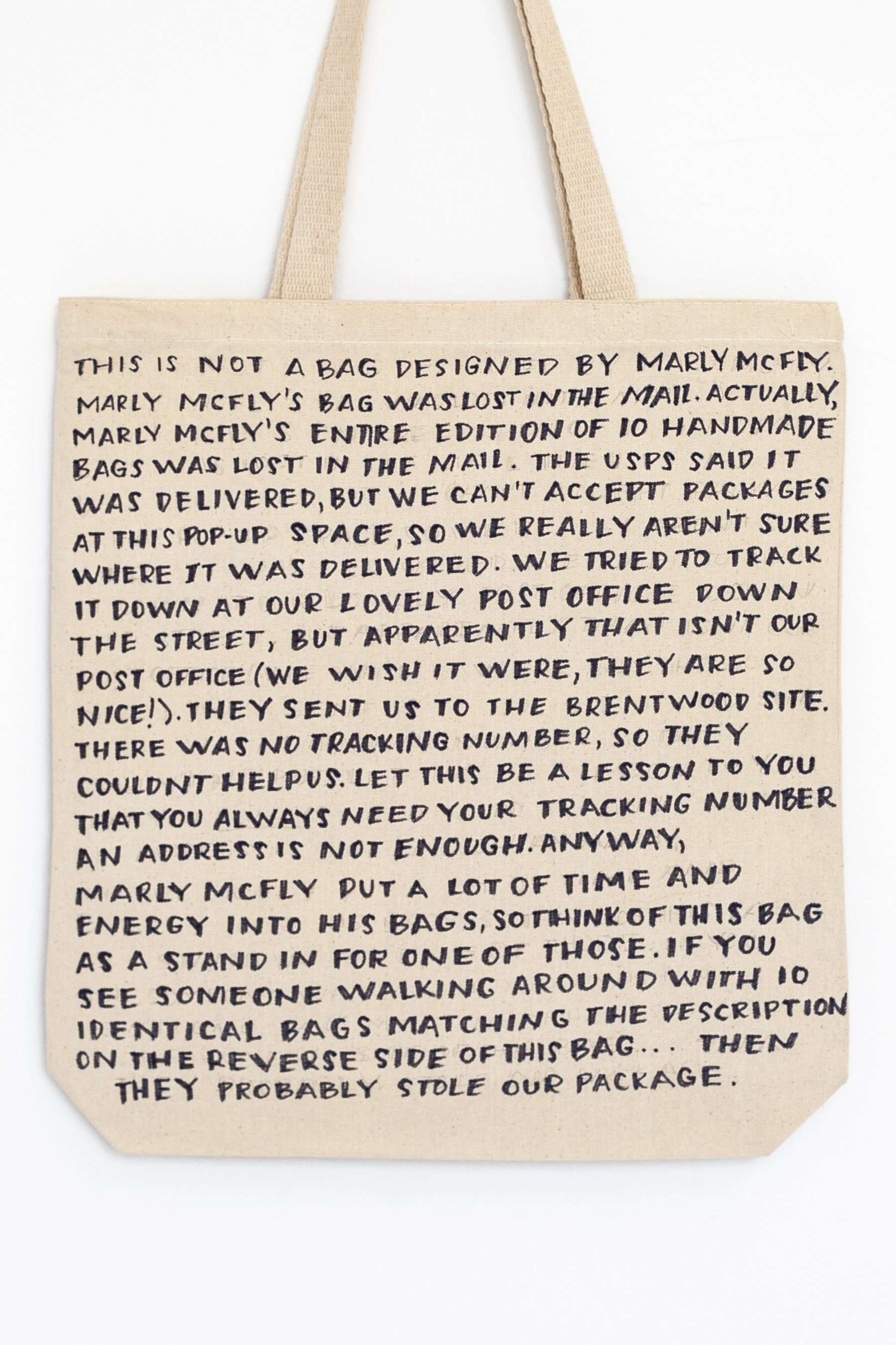 A special note:
Sometimes things happen. Packages get lost in the mail. Work gets lost in transit. You think you're all set for a fun opportunity but at no fault of your own, everything goes wrong and that opportunity to make a little extra cash just goes away. Here at
but, also
we want to do everything in our power to help ensure that artists are paid for their labors no matter what. Which brings us to this tote bag... as the bag explains, Marly McFly's hard work was lost in the mail. By purchasing this bag, you are purchasing a funny solution to a common problem while also supporting an artist and
but, also
.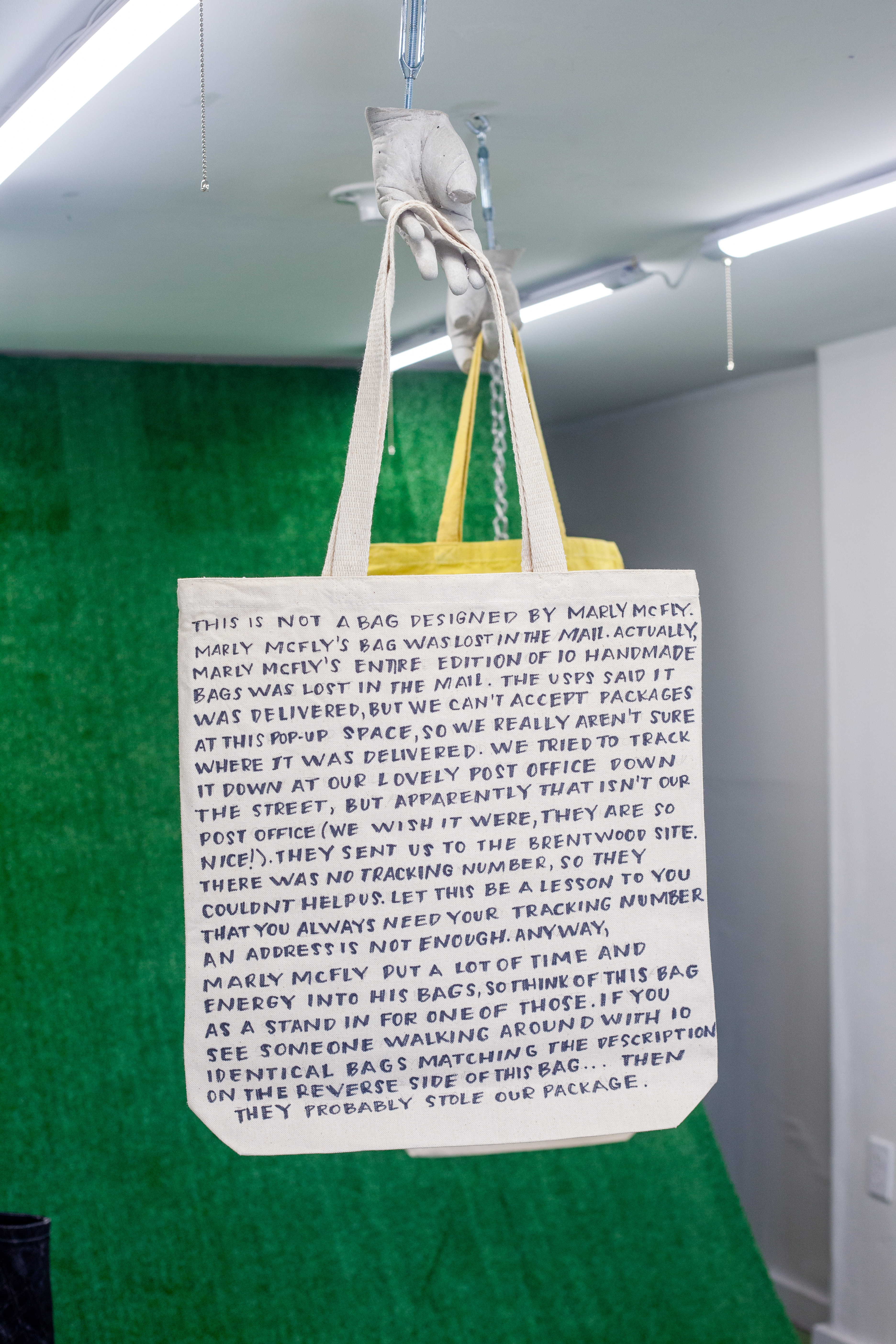 Marly McFly- Discount Page
Size:
15 x 15 x 3 inches
Edition Size:
10
Medium:
Acylic Ink on Canvas
12oz Heavy Canvas
Bottom Gusset
Reinforced at stress points
21 inch Web Handles
$40 ︎
Add to Cart
_____________________________________
About the Tote Bag:
The concept of this bags design is a 3 layer silkscreen pulling inspiration from Japanese manga and old print advertisements.
______________________________________
About the Artist:
Marly McFly is a self-taught artist from Newport News, VA. He began pursuing his passion for art as a child drawing everything from cartoons, comics, action figures and athletes.Drawing influences from his surroundings, he incorporates the ever changing world of pop culture into his work, expressing his inner thoughts and experiences. These are captured through layers of bright bold colors and patterns coupled with popular and relevant images from his childhood which are utilised to express himself.His work is the perfect mix of two prolific genres of contemporary art; pop and urban street art and has successfully exhibited in major international markets including New York, Paris and Tokyo, to name a few.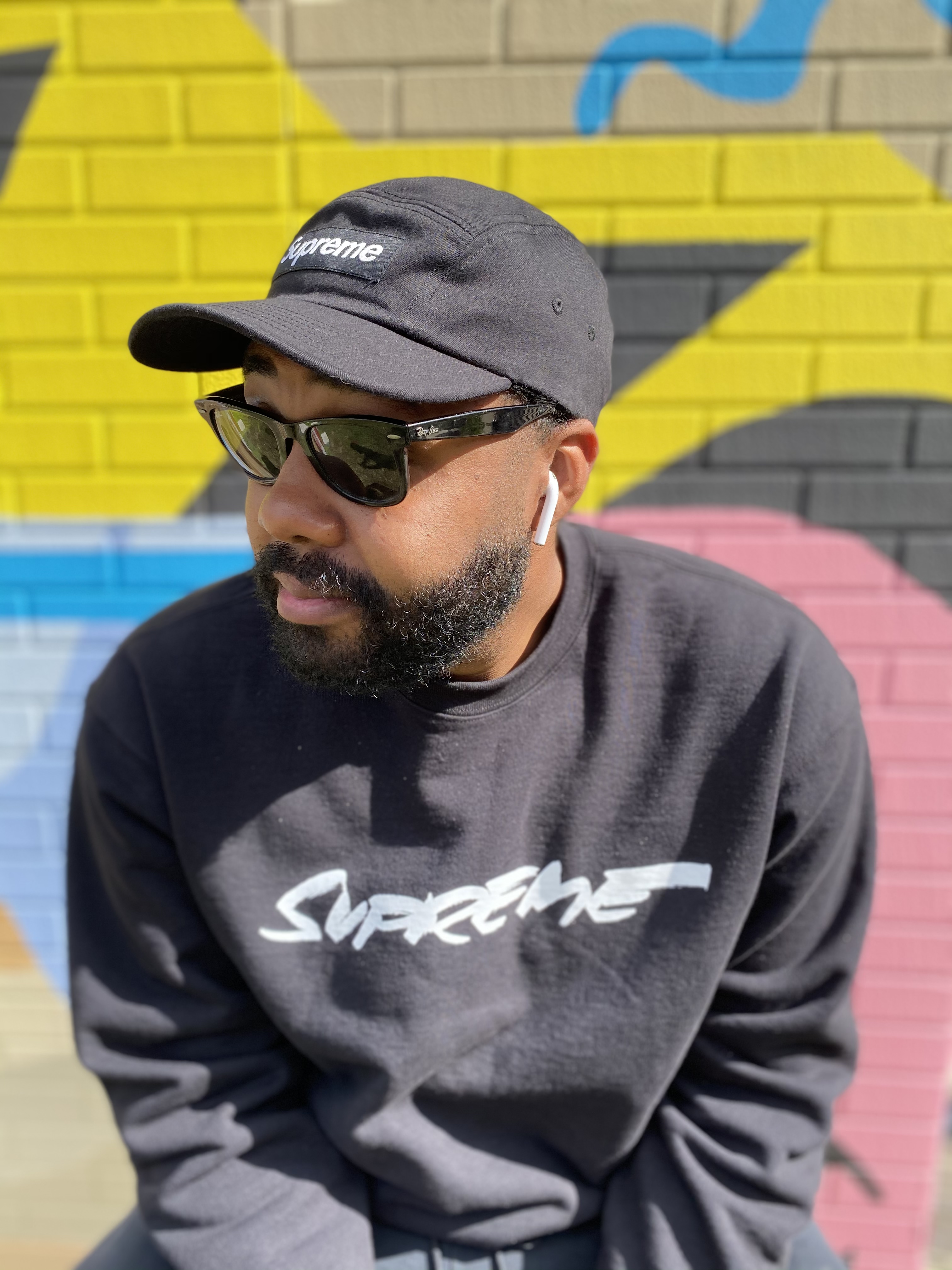 ︎@marly_mcfly87