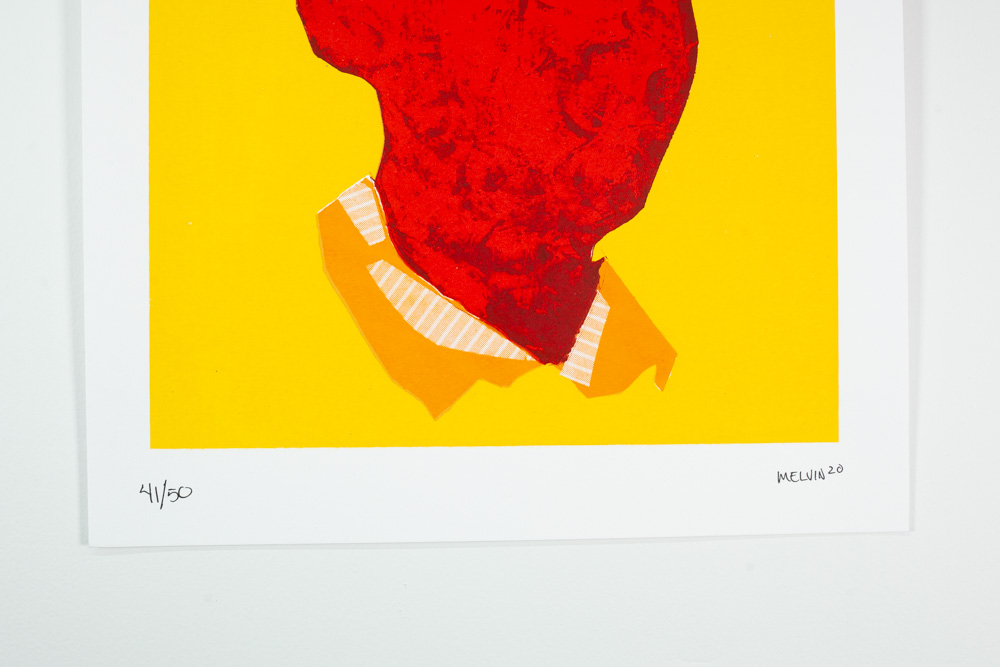 Melvin L Nesbitt Jr

Size: 12x15 inches
Edition Size: 50
Medium: Serigraphy Prints
Paper Type: Epson Ultra Premium Enhanced Matte paper
$50
_____________________________________
About the Poster:
Often non-blacks either don't remember my face or remember me as some other black man they know...even after we've met a few times.
______________________________________
About the Artist:
Melvin Nesbitt Jr. is a DC based artist specializing in mixed media collage. Inspired by the celebratory imagery of painter Ernie Barnes, Melvin centers children in his visual narratives of everyday American life. Paper materials layered over drawings and paintings emphasize the complex natures of community, poverty and race. Nesbitt delves into his own fading memories to recreate the settings of his childhood years in a low-income South Carolina neighborhood. Melvin Nesbitt Jr. has developed a unique style of visual storytelling that invokes nostalgia and explores the inherent joy and enthusiasm of youth. He is a DC Commission on the Arts and Humanities FY21 Fellowship and Art Bank grantee.
︎ @melvinnesbittjr