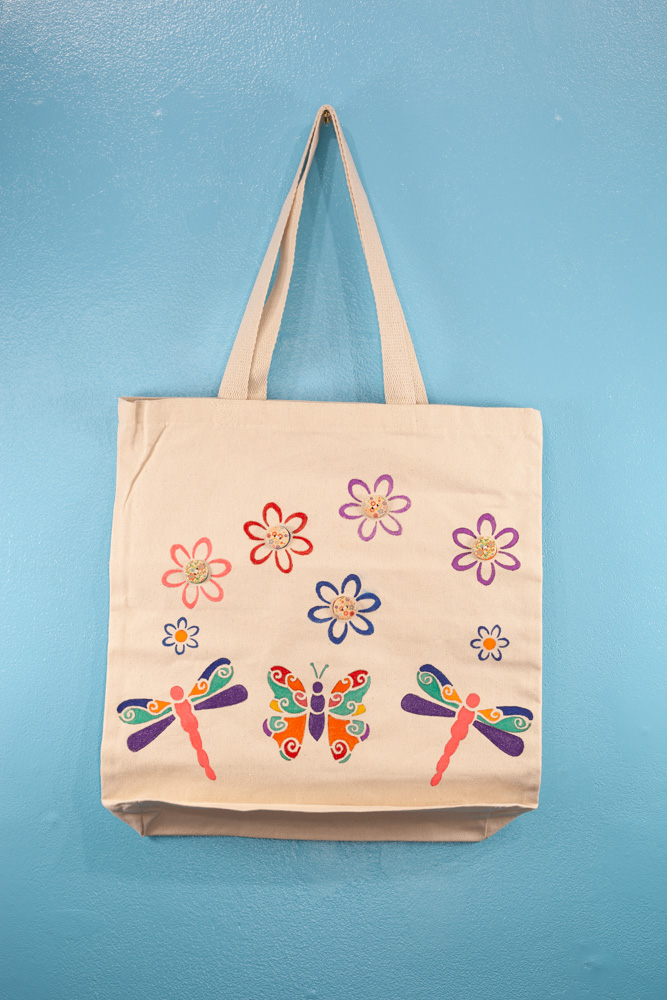 ---
by Natalie León
Size:
15 x 15 x 3 inches
Edition Size:
1
Medium:
Buttons, stencils, markers, & patches on canvas
12oz Heavy Canvas
Bottom Gusset
Reinforced at stress points
21 inch Web Handles
_____________________________________
About the Tote Bag:
This tote bag design is made to promote equality in the community. This can be seen as a chance for people to speak up against hate and for the rise in inclusivity. The quote that I want to put on the bag for both sides represent how people need to be mindful of one another, especially if the person is of minority race, and/or possibly gender altogether. In other words, somebody carrying this deeply cares for the rights of everyone. What makes the overall theme of the bag unique overall is on how it portrays a deep message in a simplistic look. I have had experience with different mediums throughout the years, and since this is something that I do a lot in works that I do in my free time and in the class curriculum, so it doesn't come off as anything new to me. People need to realize that discrimination is a real threat and must not be ignored. The main objective behind making this masterpiece is on human equality being the "key" to a stronger community and connection to others in the long run. I hope that people are able to find a way to spread kindness into the world.
______________________________________
---