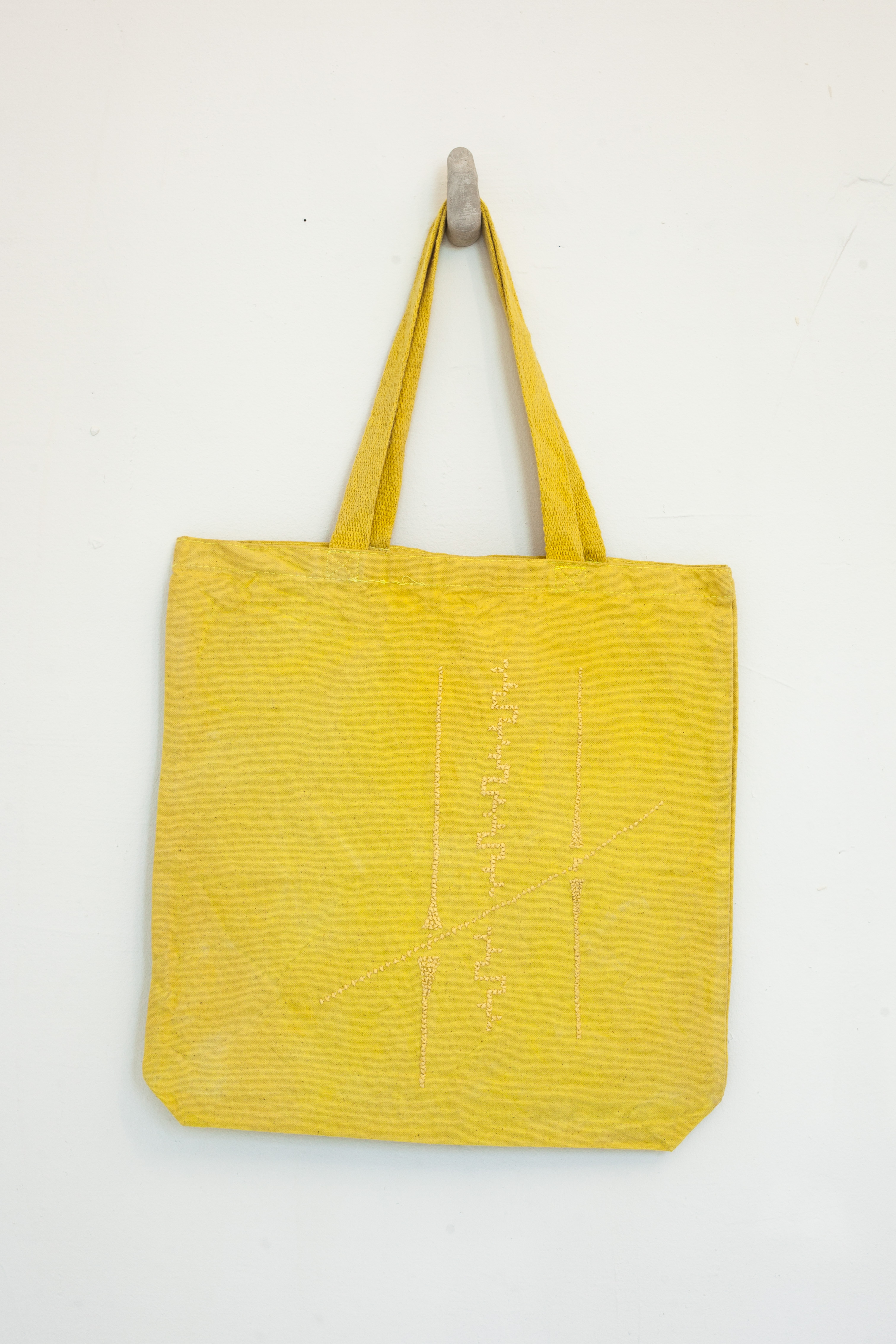 Nathalie von Veh
Size:
15 x 15 x 3 inches
Edition Size:
10
Medium:
Tumeric, Paprika, Wine, Spinach, Vinegar, Salt, and Thread
12oz Heavy Canvas
Bottom Gusset
Reinforced at stress points
21 inch Web Handles
_____________________________________
About the Tote Bag:
I naturally dyed these totebags in my kitchen using turmeric with accents of paprika, wine, beets, and spinach. To me, their bright yellows represent the feeling of sun on your face after a long winter spent inside. Each bag has a unique embroidered detail that tells a story or evokes a gesture. This process of hand-stitching was my way of connecting to my Croatian grandmother, whom I'm forever learning and relearning from.
______________________________________
About the Artist:
Nathalie von Veh is a curator, arts worker, and artist based in DC. She works with textiles and plants to play with language and time travel. In 2019, she was a graduate fellow at UC Davis' Useful Fictions Symposium in Paris. In 2020, she curated "not (yet) futura free," a group exhibition about poetry from the future. Nathalie received her MFA from Maryland Institute College of Art and currently works at Washington Project for the Arts as the Resident Storyteller and Regrants Manager.
︎@nvv___