---
by Olivia Foreman
Size:
15 x 15 x 3 inches
Edition Size:
1
Medium:
Paint and fake moss on canvas
12oz Heavy Canvas
Bottom Gusset
Reinforced at stress points
21 inch Web Handles
_____________________________________
About the Tote Bag:
Personally, I love to bring a sense of individuality into my fashion. When I wear something from a local artist, I always find myself cherishing it more. I find immense joy in the feeling that what I'm wearing was meant for me. One of my hobbies is upcycling thrifted items like bags, clothes, and shoes and giving them a new meaning. I love thinking about how something that I created can affect someone else in a positive way. I am a big believer in the "look good feel good" philosophy because I know that for me at least when I am wearing or carrying something that I think is awesome I am set to have a better day.

When I envision someone carrying this bag, I see them taking it to the park or to a farmers' market on a warm sunny day. I see them putting all their essentials into it, like a water bottle, a good book, their wallet, keys, headphones, etc. However, I also see them carrying profoundly meaningful items like a drawing from their best friend, seashells, or photos from a really good day. I believe that having something that is one of a kind and meant specifically for you is a cool and unique way to fully bring yourself into everything you do.
______________________________________
---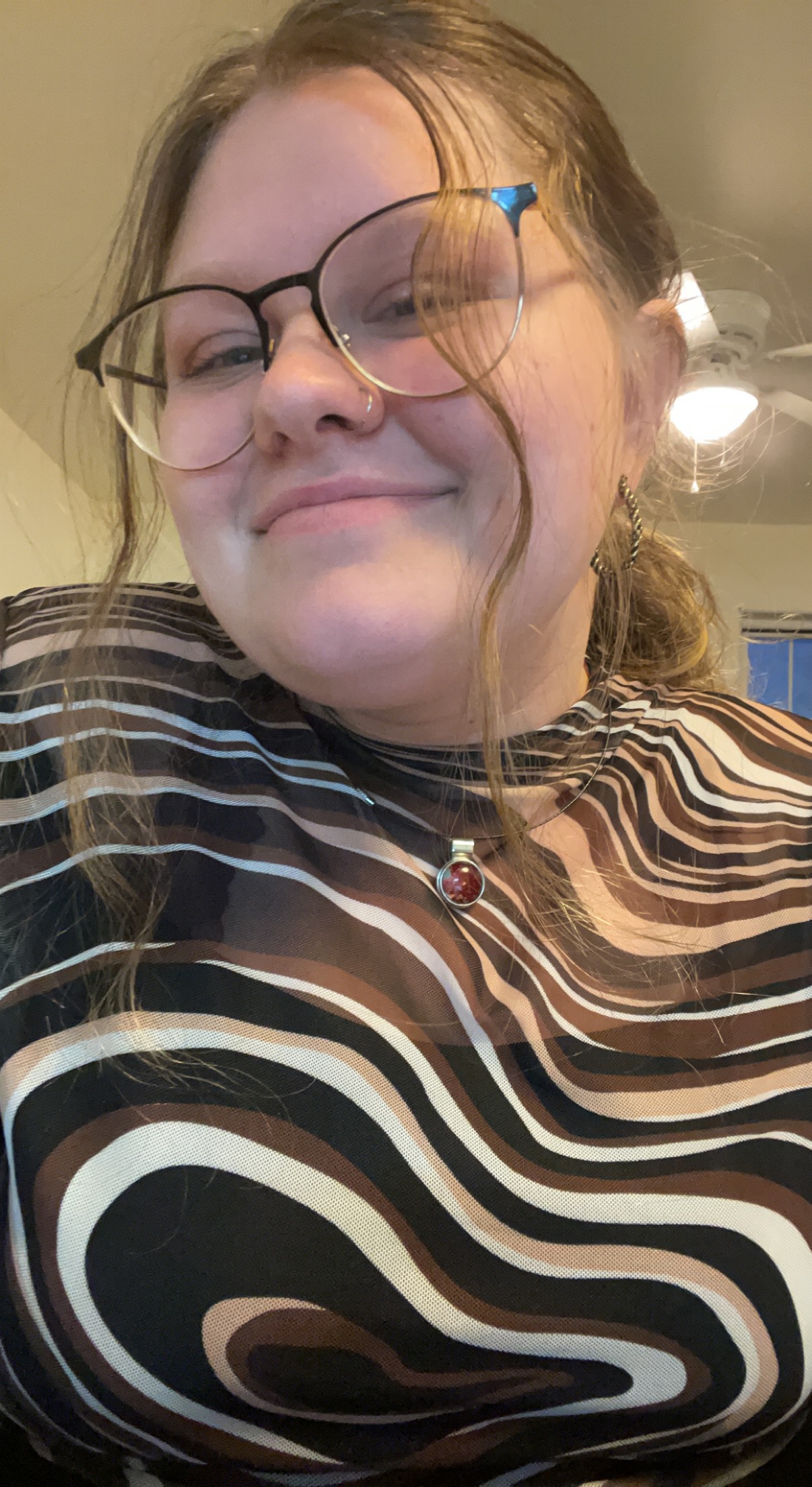 ︎@o_foreman
About the Artist:
Year:
Sophomore
Major:
Studio Art
Hometown:
Norfolk, Virginia
Plans for the Future:
While I am not yet sure what I want to do for a career, I do know that I would like to continue to up-cycle clothing (I mostly paint and embroider thrifted clothing, bags, and shoes and am fully open to doing commissions).
A Little bit more about Olivia:
One of my favorite ways to unwind is up-cycling thrifted clothes to give them a new and unique meaning. I started doing this at the beginning of the pandemic as a way to try and relax and find joy in this new and terrifying set of circumstances. I started with old clothes from my closet that I didn't wear very often and I gradually worked my way to buying thrifted clothing and selling them at a local consignment store where I received a commission on each piece that sold. My main mediums are acrylic paint and embroidery.