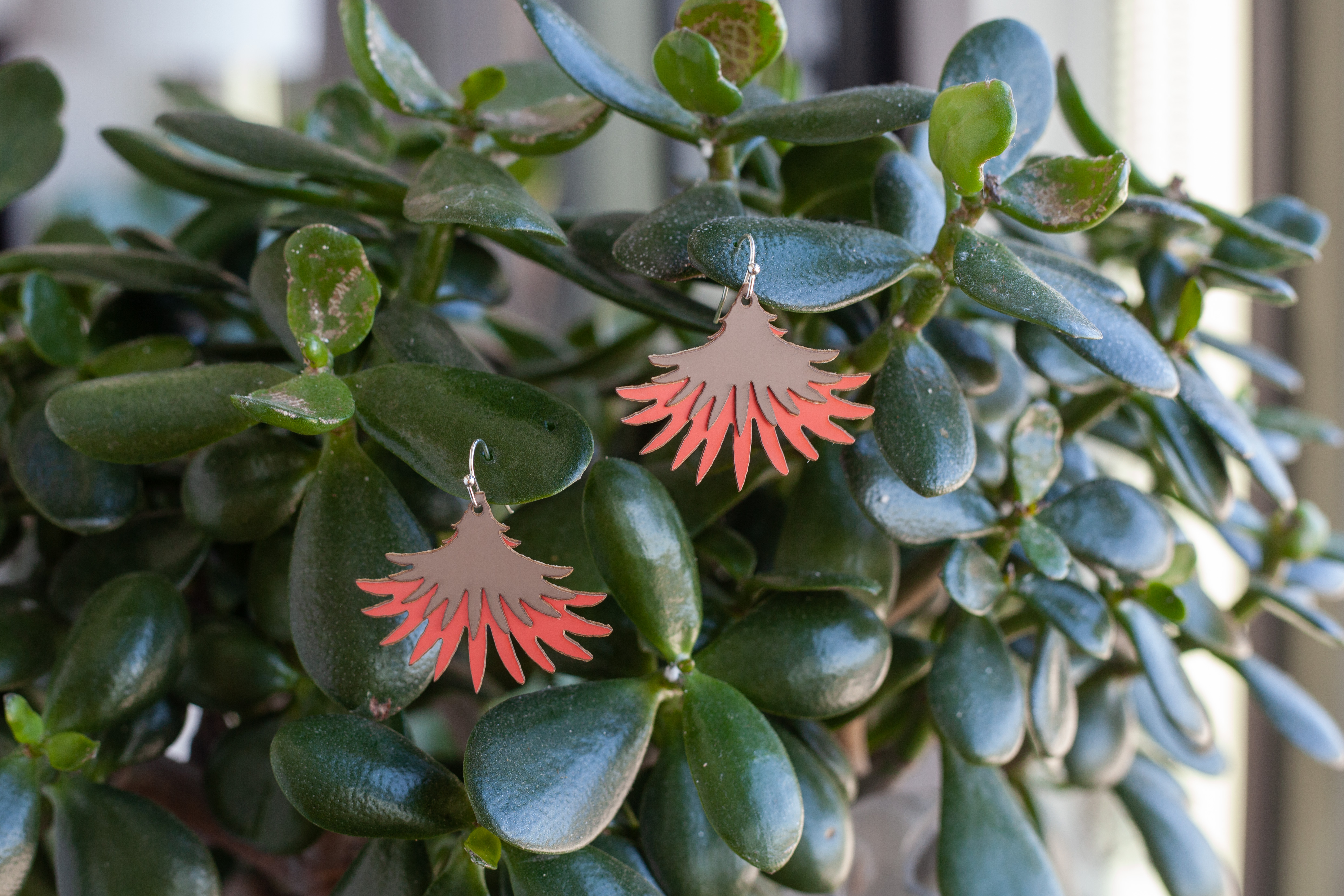 ---
PD Klein

Earrings
Size: 2 x 2 inches
Medium: laser cut paper
Edition size: 13




---


About the product:
P D Klein likes making things and solving problems & the inextricable link between the two.

At the but, also Multiples: A Holiday Pop-Up Show, you'll see some of her wearables.

---
pdklein

.com
︎@p_d_klein
About the Artist:
In the process of making collages, assemblages, and digital images, I find an unlimited chance to be surprised, find things out, practice intuition, and see things differently. The current work has led me to explore shape-shifting, reversal of familiar traditions, and staying with the dissolution of fixed order.